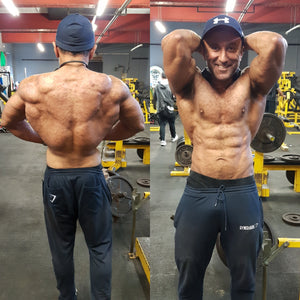 Fazlifts
Specialised Coaching: Contest Prep, Sporting & Education - Zero Monthly Committment PAYG
Regular price
$381.00
$0.00
Unit price
per
Tax included.
Need to prep for a show? Bodybuilding, Powerlifting? You're behind and want to get back on track? This is a monthly PAYG plan with no commitment past the first month.
Ongoing training and diet coaching based on your needs. This service will help you adapt your plan as you grow, to get the most out of your training. 
Fazlifts will monitor your training progress and interact with you on a daily basis. You will have complete and unlimited access, and are able to submit questions, inquires about training issues and changes, and get help with exercise form.
Eating plan advice also operates on a similar basis, and will include changes as needed.
This service gives you unparalleled access to Coach Fazlifts, with his 20+ years of competitive experience in Powerlifting, Strongman and Bodybuilding. No matter what your goals you can get personalised assistance and benefit from my experience. 
Maximize your results today and take away the doubt. Let Fazlifts help you to maximize your results.
---